Hallmark Channel
Gift Guide
Pink Picasso Kits is honored to be featured in Hallmark's Channel's 2023 Gift Guide this year.
Shop our new Holiday Kits below and celebrate the togetherness of the Holiday season by painting with your friends and loved ones.
Hallmark Channel 🎄Cozy Christmas
$38.00
Never has a collection like this ever existed within Pink Picasso Kits! Our line of Mid Century Modern paint by numbers kits are here and are ready to adorn your walls now! These smaller 8x10 paint by numbers kits were designed because of YOU, our amazing customers. You asked for smaller, less intricate kits that would take fewer hours to complete and we're happy to bring you something totally fresh and new. Each Mid Century kit takes about 2-3 hours to complete and contains anywhere from 6-17 different colors. Our kits are amazing experience gifts, great to paint with friends, and an amazing way to reduce the time on your devices!  Happy painting!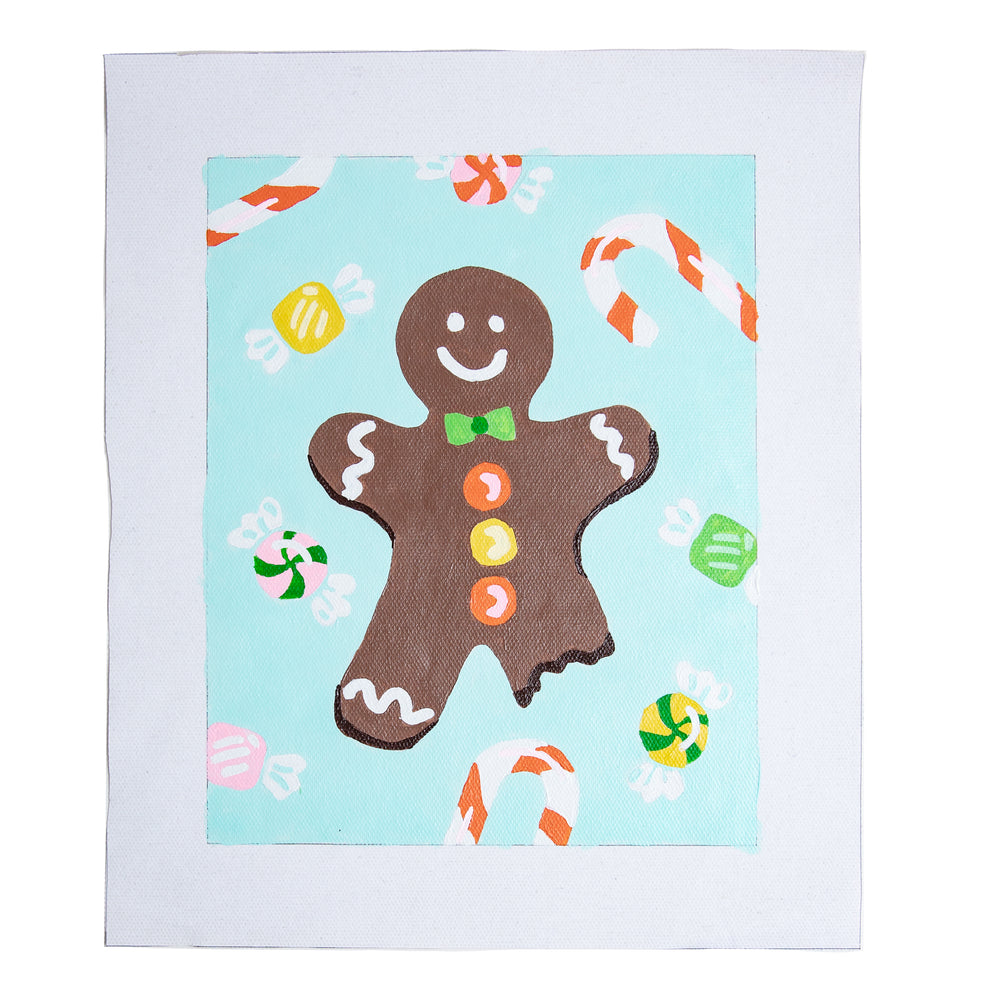 Hallmark Channel Gift Guide 🎄 Gingerkid
$28.00
Help the little one in your life strengthen their fine motor control, hand-eye coordination, visual perception, spatial attention, and their creativity with fun, kid-friendly artwork turned into a paint by numbers kit! Each Pink Picasso Kids kit includes everything your child needs to paint a fun masterpiece you'll both be proud of for years to come. ALL INCLUSIVE: Each kit contains one 8x10' ready-to-paint professional-weight canvas, pre-mixed acrylic paints in handy little pots, and a set of four paint brushes. CREATIVITY CREATOR: Painting increases your child's creativity and lengthens their concentration spans. SELF CARE FOR KIDS: Children get stressed, too! A healthy way to help the little one in your life de-stress CONFIDENCE BOOST: Easily help the little one in your life build self-confidence. They'll take pride in their finished masterpiece! MINIMIZES SCREEN TIME: Pink Picasso Kids kits are a fun and creative alternative to screens and devices  
Frequently Asked Questions
Women Owned & Operated
Girl power!
World's Best Customer Service
Contact us at any time
30-Day Guarantee
If you don't love it, return it.