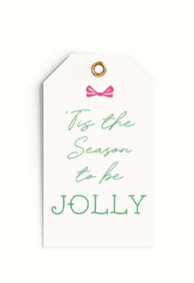 Gift Tags
$2.75
Add a personal touch to your paint by numbers kit with our specially designed gift tag. This delightful accessory allows you to express your heartfelt sentiments and make your gift even more memorable. Whether it's for a friend, family member, or loved one, our gift tag is the perfect addition to any paint by numbers kit. Key Features: Customizable: Write a personalized message on the gift tag to add a unique touch to your paint by numbers gift. Share your love, encouragement, or any other heartfelt words that will make the recipient feel truly special. Premium Quality: Crafted with care, our gift tags are made from high-quality materials that ensure durability and longevity. The smooth surface allows for easy writing, and the sturdy construction guarantees that your message will remain intact. Easy Attachment: Each gift tag comes with a convenient string that can be easily attached to the paint by numbers kit. Simply tie it onto the kit's packaging or any other desired location. The secure attachment ensures that your heartfelt message stays with the gift throughout its journey. Affordable Price: For only $2.75, our paint by numbers kit gift tag offers incredible value for money. It's an affordable way to add a personal touch to your gift and make it even more meaningful. Make your paint by numbers gift stand out with our Paint By Numbers Kit Gift Tag. Order yours today and create a memorable gifting experience that will be cherished for years to come.
Women Owned & Operated
Girl power!
World's Best Customer Service
Contact us at any time
30-Day Guarantee
If you don't love it, return it.